Our calendar is on the main artifactory website or on our facebook page. Documentation for the space is kept on the wiki. The space webcams are below, and we're testing Space API over here.
Space showing closed? Paid up members can get a key for 24/7 access. Why not join today?
These images are at most 5 seconds old and the page automatically refreshes every 30 seconds.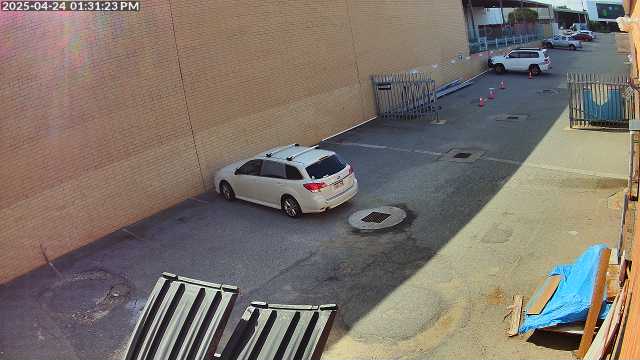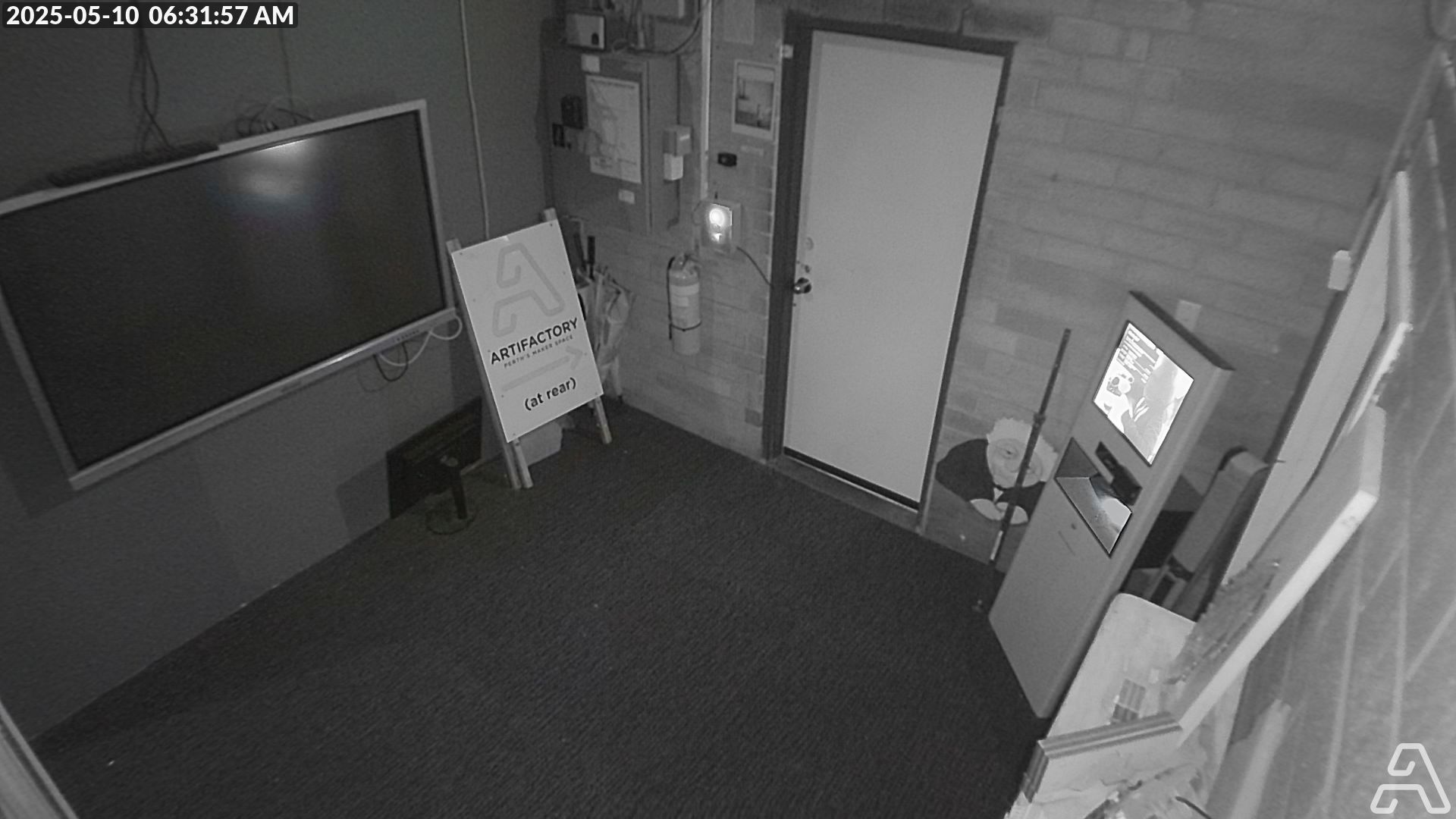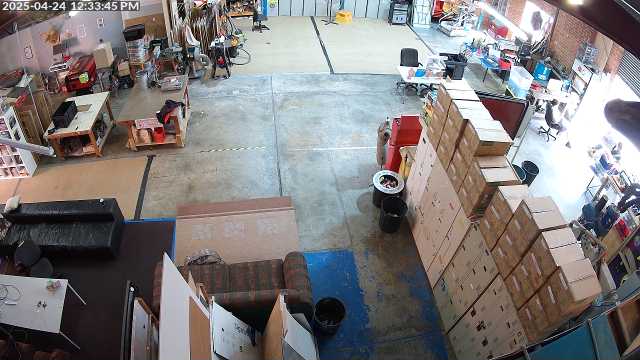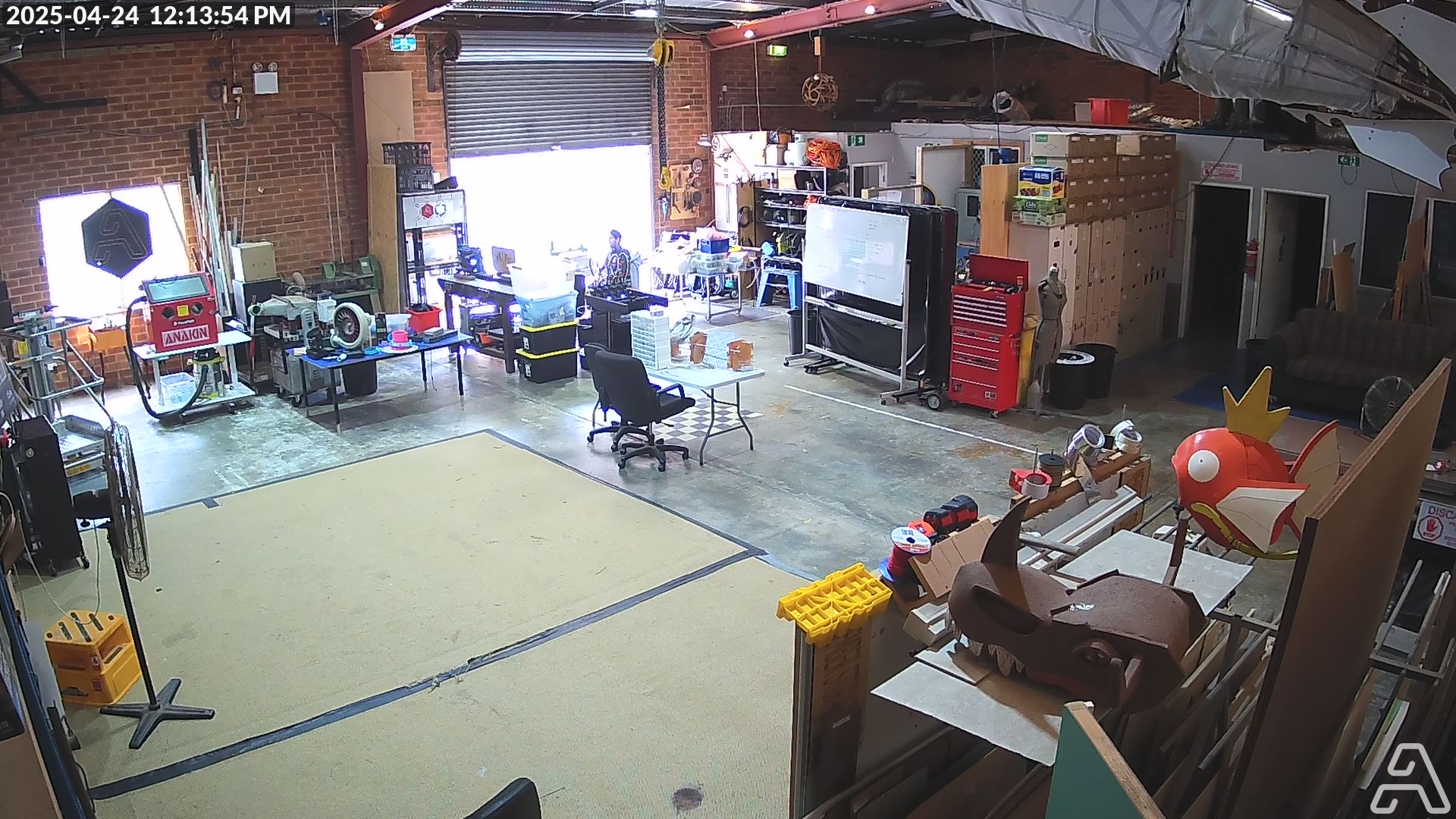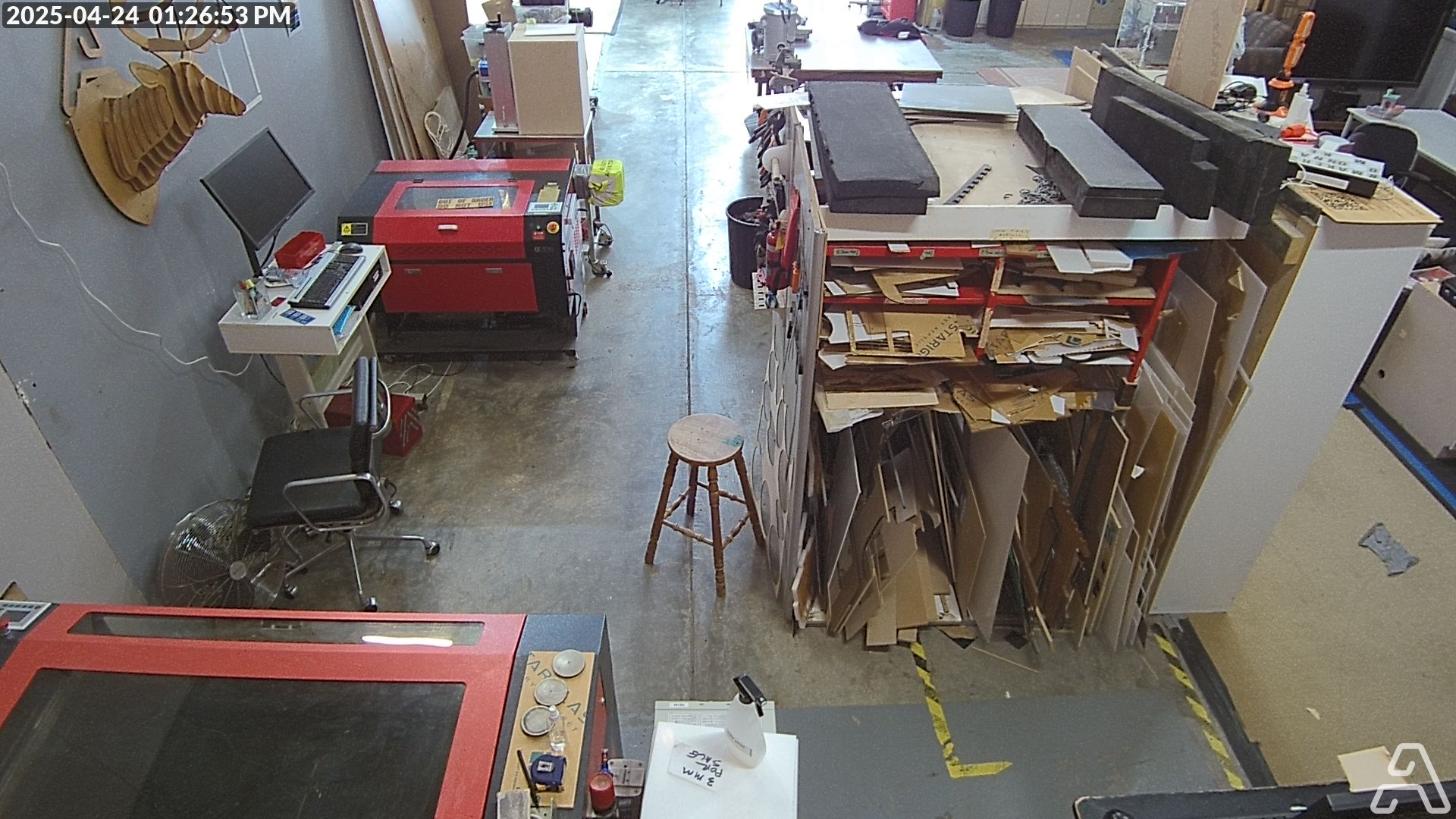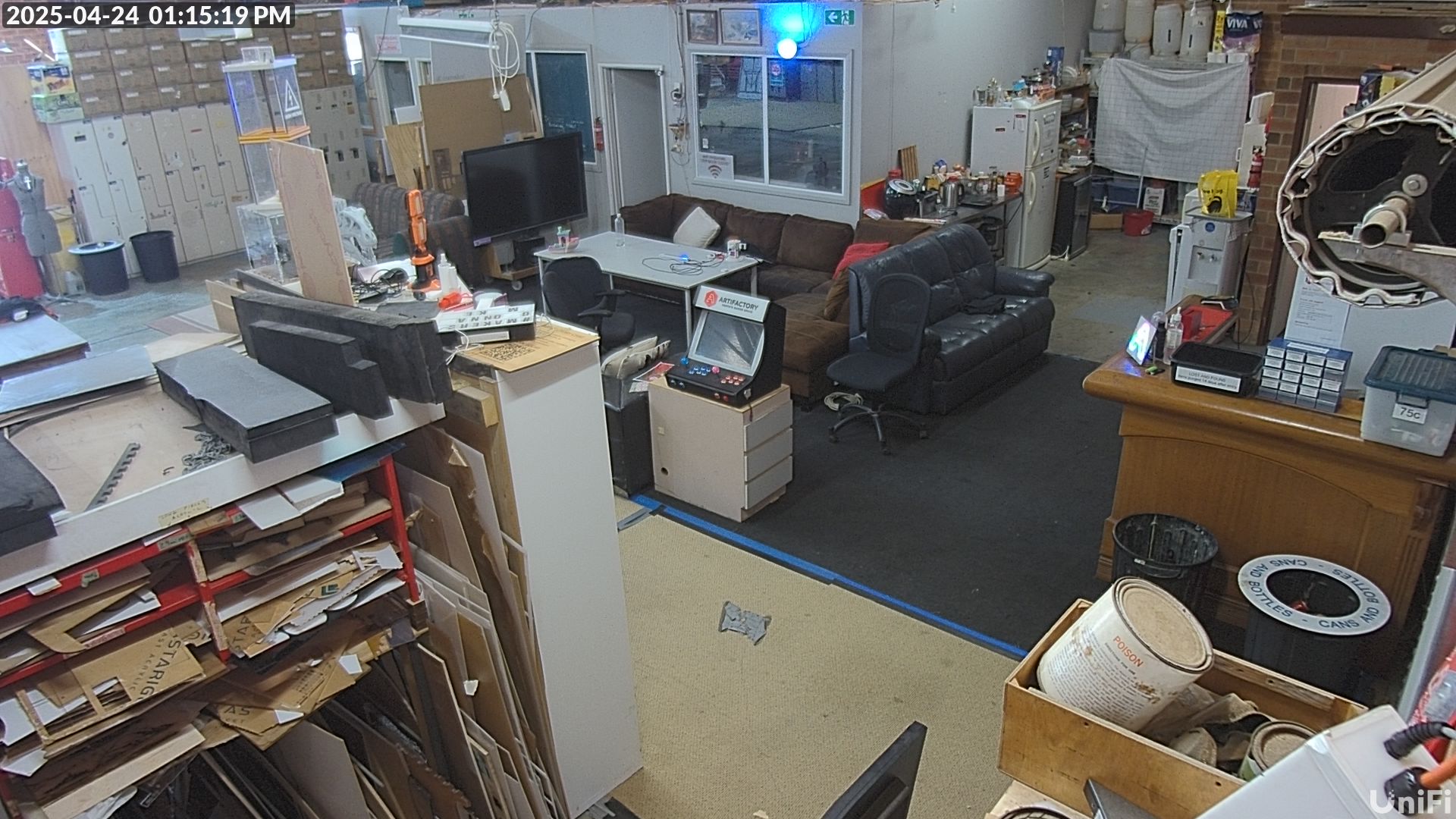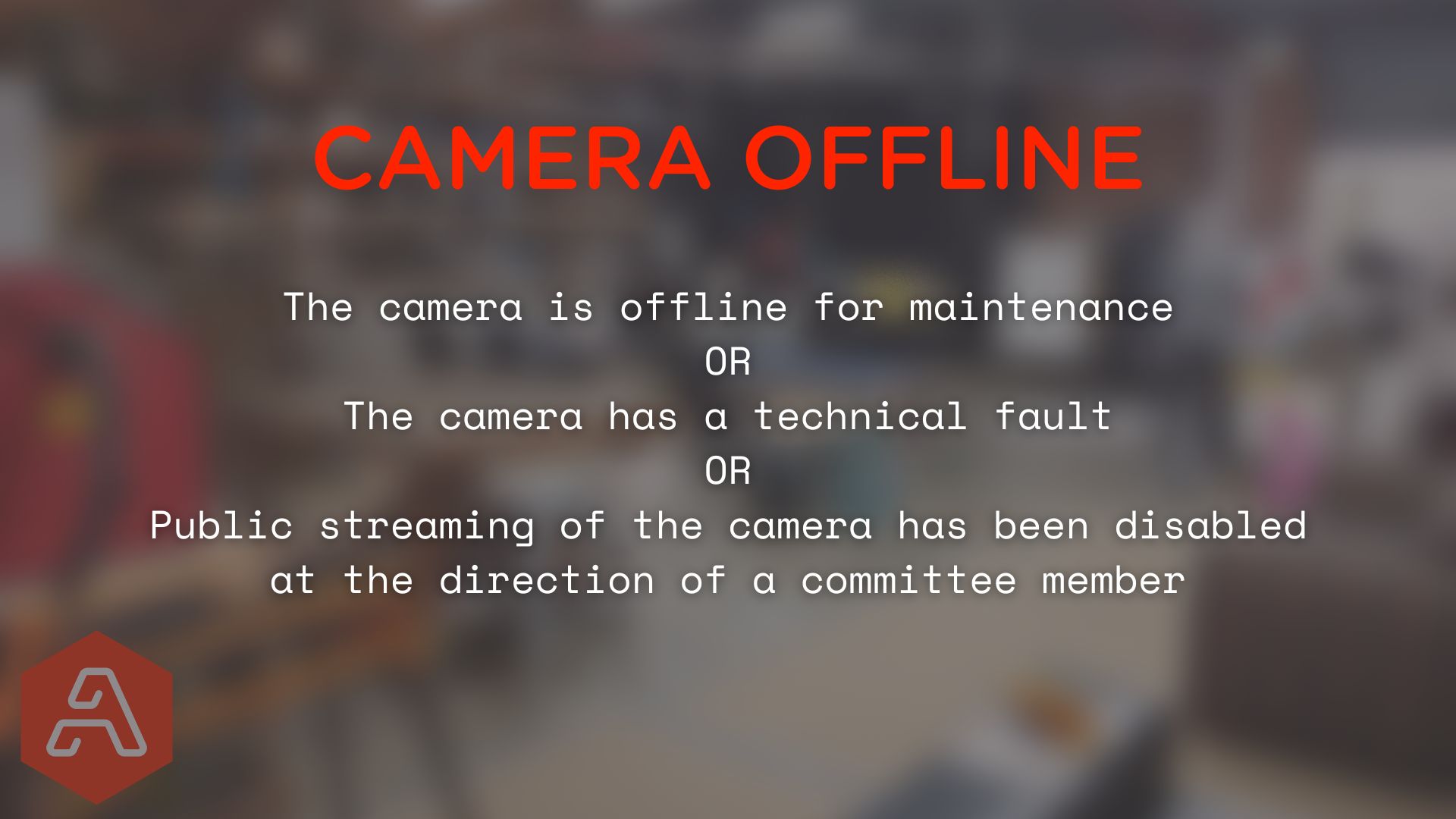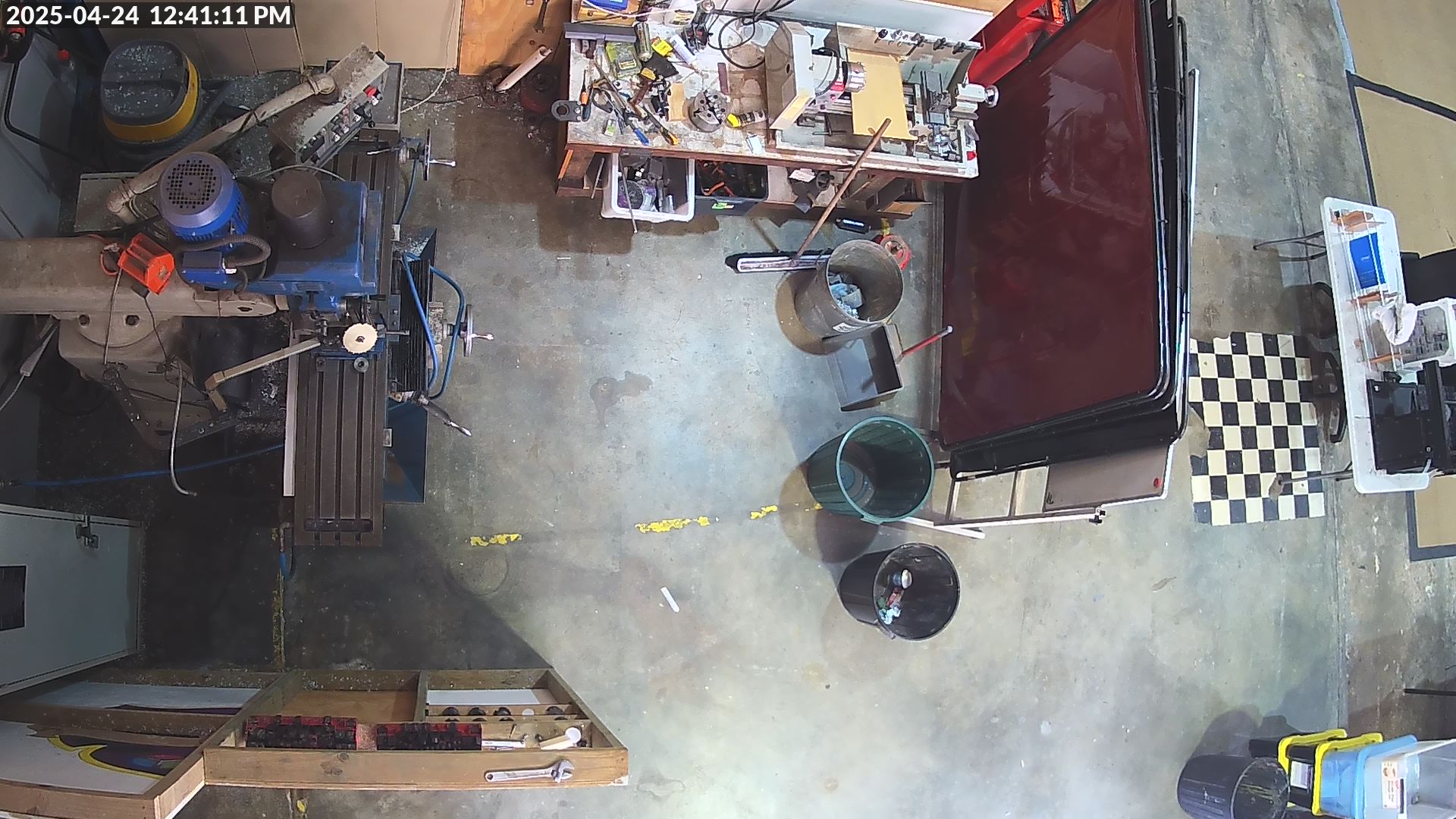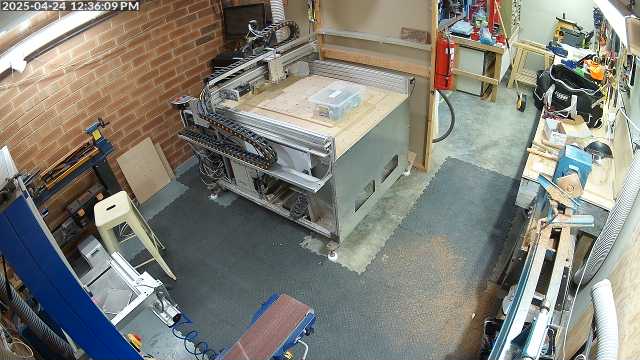 The following known people are in the space right now. Want to register your phone and appear in this list? contact it@artifactory.org.au

Committee Member |

Laser Trainer |

Laser Maintainer |

CNC Router Trainer |

Gives Tours |

Electronics Experience |

24/7 Keyholder |

3D Printing Experience